There are barn conversions, and then there's Noble Barn – a redbrick dairy shed that raises the bar on adaptive reuse in the UK's Berkshire.
Noble Barn dates to 1900, when it was built to house cattle on Park Place Farm near Henley-on-Thames. It features a striking glazed brick facade and is something of a 'temple of industry' thanks to its cathedral-like proportions and Arts and Crafts details.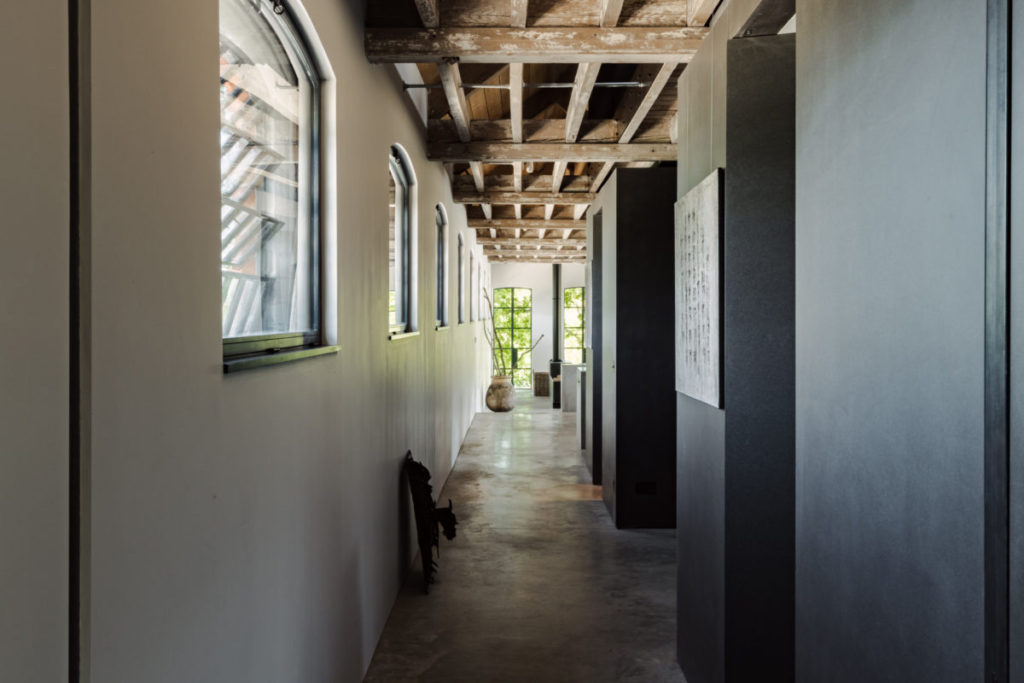 McLaren.Excell Architects oversaw the structure's adaptive reuse, converting the barn into a 4,500 sq ft home that unfurls across two levels.
Noble Barn is on the market via The Modern House with price on application, and the ground floor is mostly open plan. Interiors hone a rustic brutalist feel via polished concrete floors and black steel and brushed-brass surfaces in the kitchen.
Elsewhere, ash trusses with iron bracketry are intact, while original cast-iron louvre windows funnel light into the three-bedroom UK property's interiors.
Rolled-steel floorboards separate the bedrooms on the upper level and larch boarding has been applied to the pitched ceilings and walls.
A converted sculptor's studio hits the market in London for £3m