Ibiza is well-known as the party lover's mecca, but the Balearic isle has a quieter side. Away from the DJs and nightclubs, it's home to some exceptionally designed properties. Huge windows and whitewashed walls are in abundance, as are secluded spots of land – far away from the club-going crowds.
Can Mikkie, Cala Tarida
Local designer Jaime Romano is responsible for this long, low villa in the tiny resort of Cala Tarida. Its whitewashed beams act as a foil to the summer heat, while floor-to-ceiling glass slides back to let the breeze in.
Well-kept gardens surround the four-bedroom island holiday home, which includes an outdoor swimming pool. Inside, clean lines and neutral colours create a calming atmosphere.
From €15k per week
Sa Blanca, Es Cubells
Views of sea and shore are unrivalled at Sa Blanca, which perches just above the beach. It has been designed to maximise its views of the landscape, with steel girders and huge glass windows framing the Mediterranean vista. Interiors are cool, calm and collected, with lashings of white paint and the odd Danish design piece scattered about the six-bedroom Ibiza holiday home.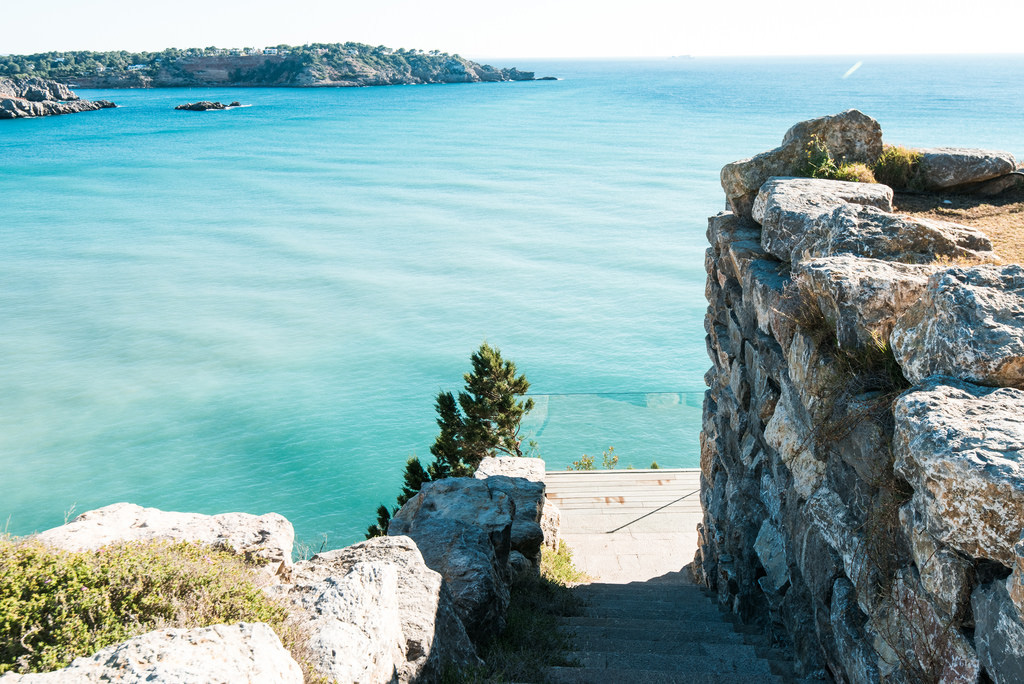 There's an on-site gym, overlooking the craggy coast, as well as a clifftop terrace and infinity pool – designed to give the illusion of blending into the sea.
From €5,500 per night
Villa Los Amigos, San Juan
Guests at this five-bedroom villa – located between two of Ibiza's largest towns – won't need to go far for entertainment, with a soccer field, spa, and home theatre on-site, as well as an in-house chef. There's plenty of shaded areas to escape to during the day, as well as several outdoor showers for cooling off.
If you do decide to venture outside the villa's cool concrete interiors, the property comes with its own Range Rover – perfect for the 15-minute drive to the seaside.
From €4,607 per night
Countryside Finca, San Mateu
If you're after a taste of the rural life in Ibiza, this renovated farmhouse is a more traditional alternative to the island's contemporary villas. Palms and cacti surround the secluded island property, which is tucked away from the tourist crowds a short distance from the village of Santa Gertrudis. Shaded terraces offer space for al fresco dining, and there's an outdoor pool for a refreshing dip on hot days.
From £722 per night