Bold colours combine inside the London home of hotelier and Marrakech Biennale-founder Vanessa Branson – available to rent for £4,500 per week.
The five-bedroom house at St James' Garden is brimming with contemporary artworks collected by Branson (who opened feted Marrakech hotel, El-Fenn in 2004, and is the sister of Virgin founder Richard Branson). These inspired the eclectic interior design.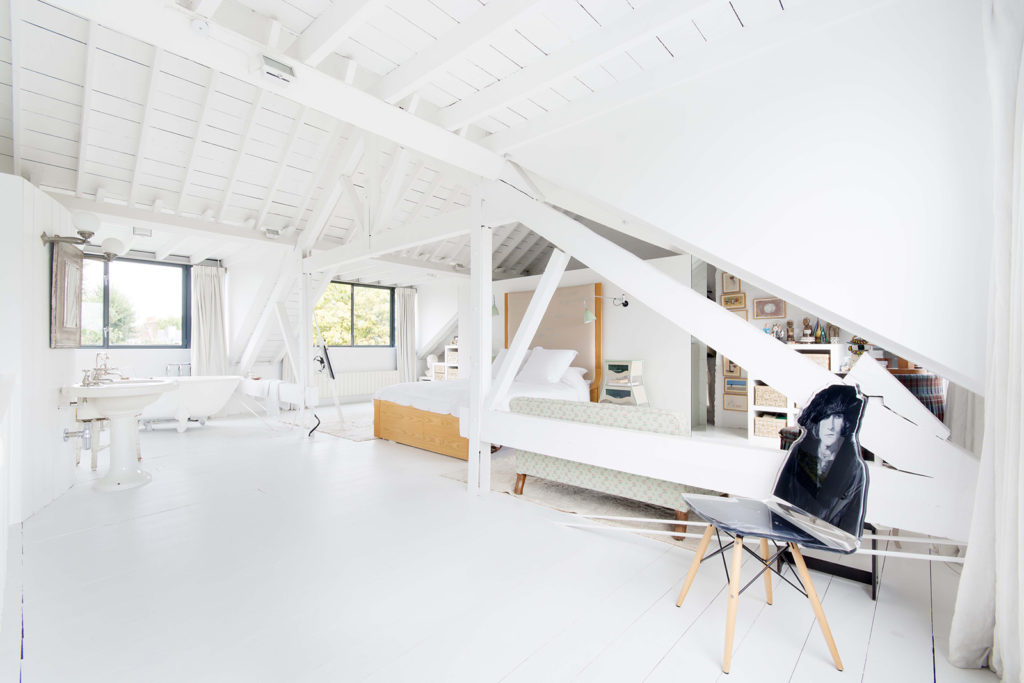 'I've been collecting art for the last 30 years,' she says. 'When I moved into St James' Gardens five years ago, I had the perfect opportunity to take a fresh look at all the artwork and rehang every piece with cohesion.'
She adds: 'Every work of art at the house tells a story. They are souvenirs of my life, my career, my relationships and my travels.'
They're not the only souvenirs she brought with her to St James' Garden: the house's interiors are a 'reimagining of past family environments', she says. Teak floors, York stone, oak doors and even old bathroom fixtures have been transplanted from her previous Notting Hill home.
Its colour palette riffs on earthy Moroccan tones too, with bursts of burnt red and deep purple. In the hallway, a pair of Fred Pollock curtains inspired the colour scheme.
At heart of the 4,234 sq ft London property – available to rent via Domus Nova for long or short lets (£6,500 per week for the latter) – is the kitchen and dining room, which opens onto the garden via bi-folding doors. Bedrooms meanwhile are spread over three floors, with the master suite occupying the entire third floor.