There's a reason why Villa Mura Mura looks like it's part of the rocky Noto hillside – it was built with materials pulled from the landscape surrounding it.
Architect Gladys Escobar and Andrea Rogora collaborated on the tawny coloured Sicilian holiday home. It sits between carob and olive trees on a very steep slope, enveloped in rugged stone walls that were built using local stone found within a 1km radius.
Escobar designed the island holiday home as three simple, interconnected concrete volumes. In the largest is the lofty, timber-beamed living room and kitchen, which have been painted white to maximise the feeling of space. Six glass doors pool light into the communal space and open onto the villa's wraparound terrace.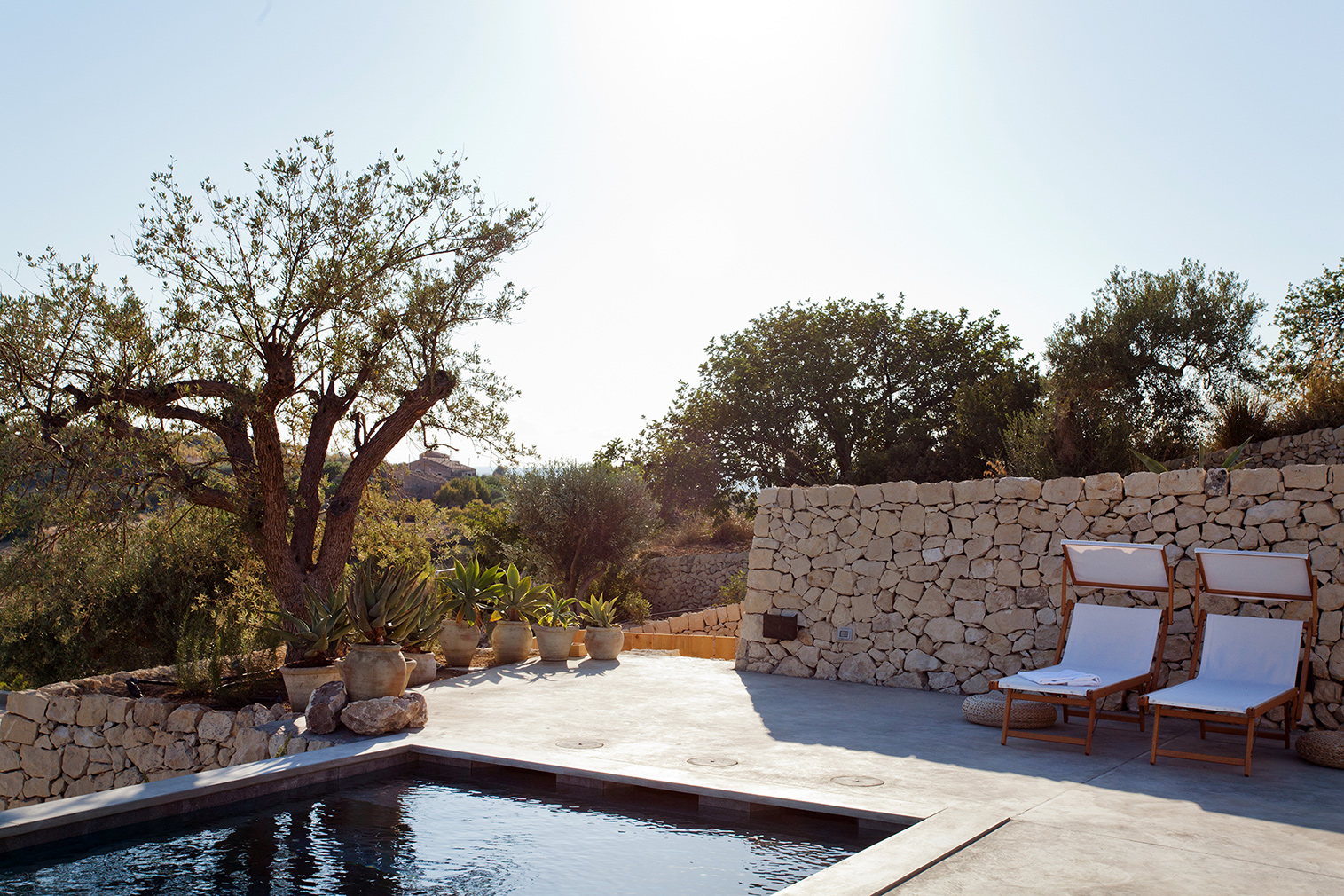 Villa Mura Mura is available to rent exclusively through The Thinking Traveller from €3,550 to €6,190 per week and is all set across one level. A short corridor leads off one side of the kitchen to the second volume, which houses two of the property's three bedrooms. The master suite fills the entirety of the third.
Carlo Pintacuda masterminded the interior design, using a simple monochrome colour palette to complement the villa's salvaged Pietra pece stone floors. Pintacuda designed the dining table, which is surrounded by vintage 1940s chairs by Carlo Ratti and iron pieces by artist Antonino Sciortino. Other furnishings have been sourced from flea markets across the region.
Outside Villa Mura Mura's landscaped grounds fan out around its dry stone walls and are planted with jasmine, myrtle and other Mediterranean flora and fauna. The Italian holiday home's large swimming pool also has panoramic views of the gardens, as well as the Arcadian Hills and Ionian Sea in the distance.
Read next: This contemporary Sicilian villa plays with the light