This sparse desert home frames views over miles of untouched landscape and sits sandwiched between the mountains and the nearby arts hub of Marfa.
An enormous overarching metal shade shadows the two-bedroom Texas holiday home from the sun, its weathered exterior contrasting the structure's extreme minimalism. Every detail of its design has been pared back to put the focus on the surrounding scenery, which can be seen through huge windows in each room of the house – available from $481 per night.
'We tried to pull in the desert, right up to the edge,' says owner Michael Barnard, who oversaw the delivery of all the home's furniture and materials from Fort Worth – a ten-hour drive away – over the course of several years of construction. 'It's the last of the untouched world.'
Inside, the home is equally scant, with furniture kept to a bare minimum so as not to detract from the views. Solar panels power the off-grid house, which is around an hour and fifteen minutes drive from the nearby town of Marfa – popularised as an arts destination by Donald Judd in the 1970s, and still home to several of his experimental structures. In recent years, a number of galleries and art installations have popped up there, as well as Elmgreen & Dragset's Prada Marfa artwork.
For those interested in immersing themselves in nature, Chinati Hot Springs is twenty minutes away, and Big Bend National Park an hour and a half, although elk, bighorn sheep and and birds of prey can also be spied from the outdoor terrace. Guests with dreams of the wild west can cosy up by the wood-burning stove, and enjoy something from the home's library of cowboy films.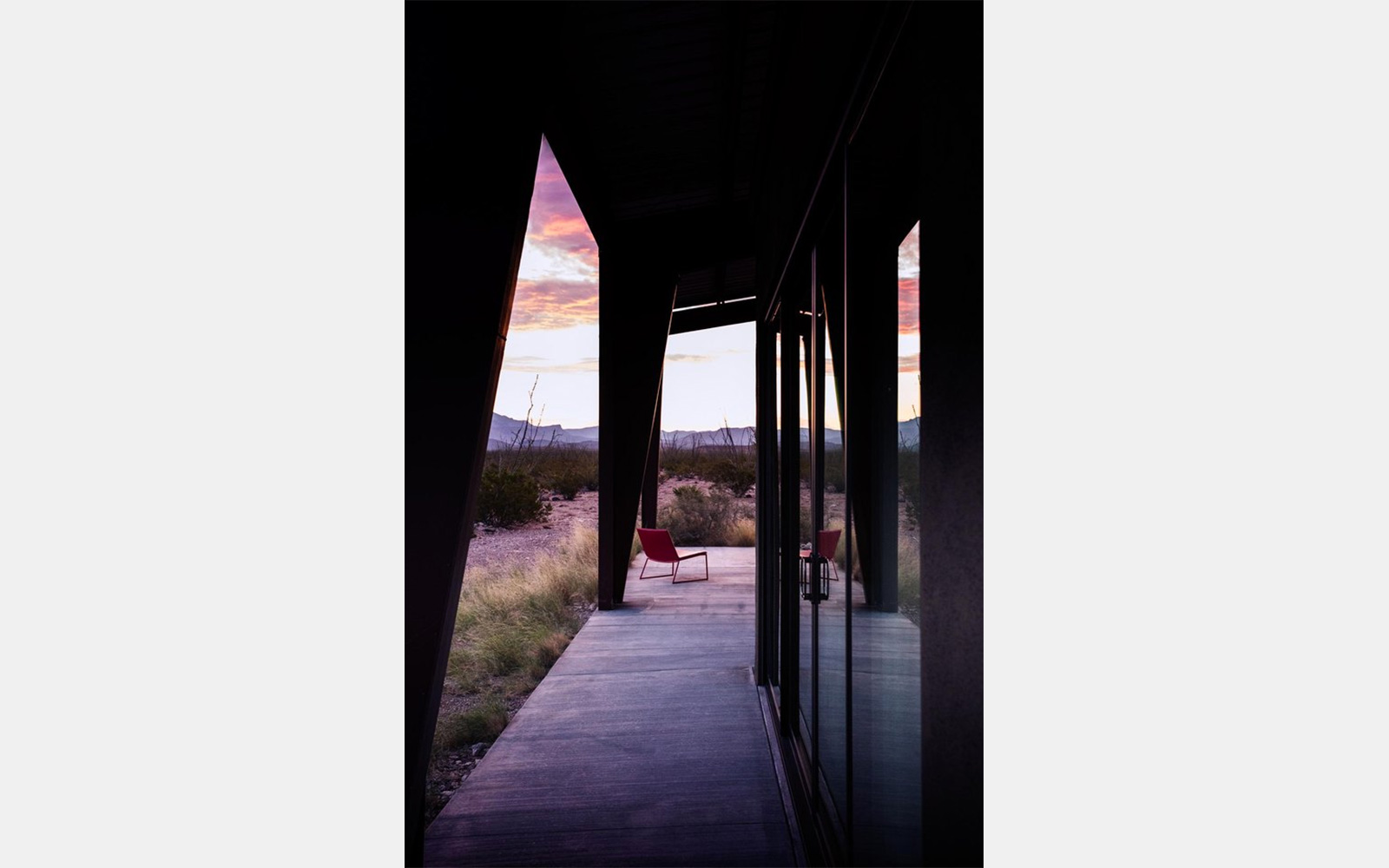 Read next
Creative retreats: 9 havens for artists, writers and musicians