Old and new converge inside the storied walls of Marrakech holiday home Riad 42.
The Moroccan holiday home has been completely transformed under the tutelage of its French-Belgian owners Sarah and Grégoire, who've lived in the city for 12 years. They have patiently restored it as a refuge in the heart of the city's bustling old medina.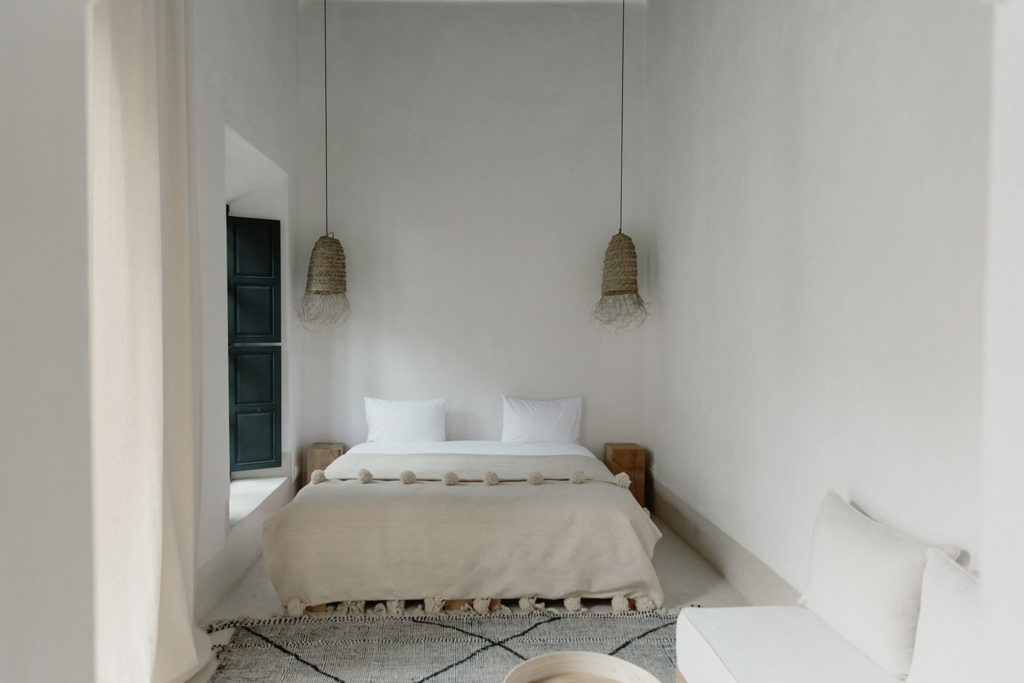 Its quiet courtyard features towering white pillars, skirted by ornately detailed balconies that have been offset in black. Wooden furniture and earthy, natural elements have been used throughout the riad to hone a sense of wellness – and calm.
Riad 42 can sleep up to 10 people across its three bedrooms and two suites and is available to rent in its entirety via The Perfect Hideaway from $630 per night. The pièce de résistance is the rooftop deck which is cocooned in whitewashed walls that hide it from the streets below.
Speaking of, the minimalist bolt hole is a short walk from the historic district's famous souks, while the Photography Museum, Medersa Ben Youssef and Dar El Bacha Palace are nearby.
Read next: 5 spectacular Marrakech villas and riads for rent right now