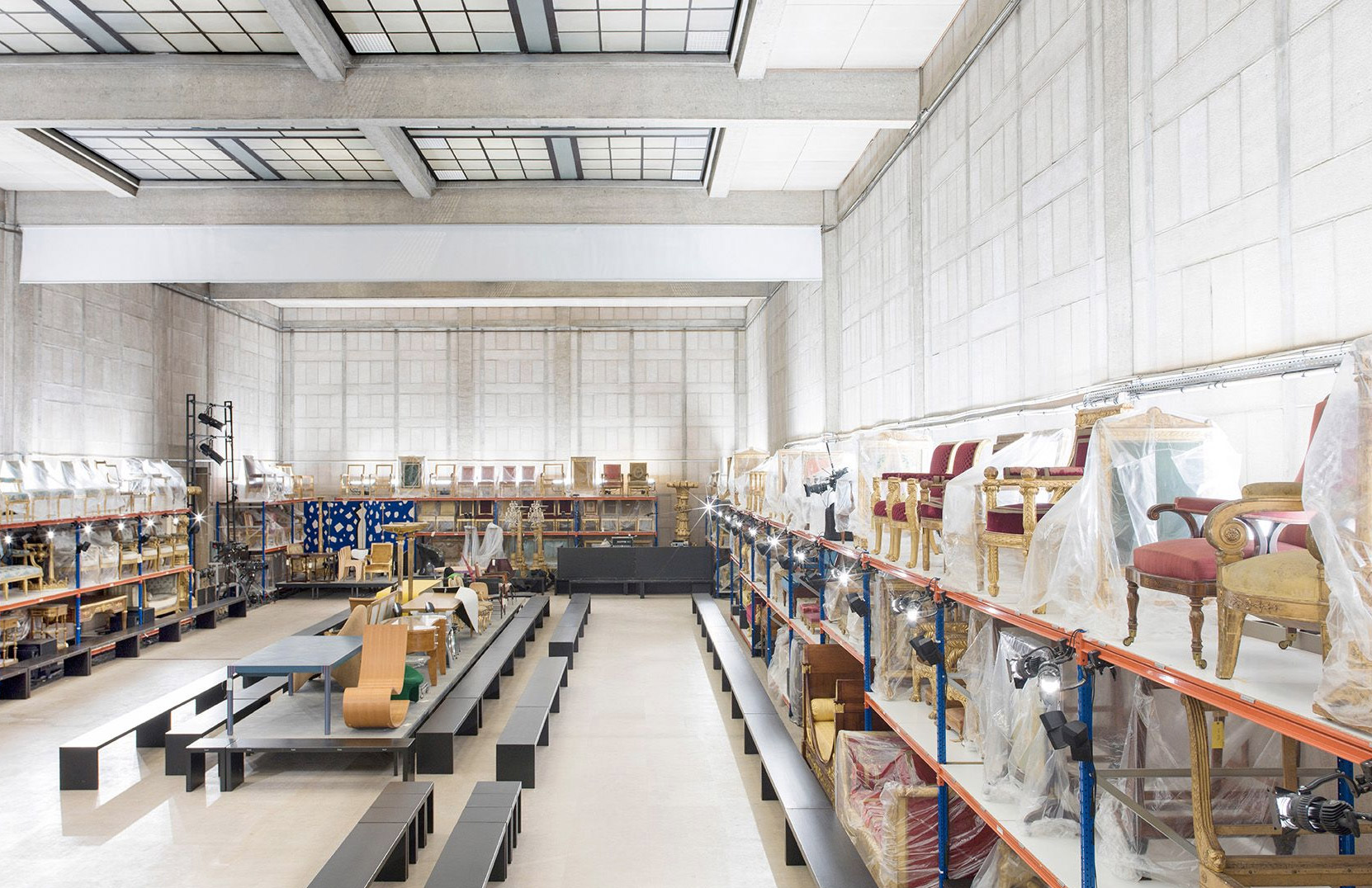 France's Mobilier National building – the government ministry for state furniture – provided the storied backdrop for Hermès' AW19 menswear show in Paris yesterday.
The concrete building was designed by Auguste Perret in 1936 and is described by Hermes as 'a place between patrimonial vigilance and modernity.' The state department is responsible for furnishing every official building in France, and the building is an archive for pieces from the Regency, Louis XI, Art Deco period and beyond – a fitting backdrop of Véronique Nichanian's updated menswear classics.
View this post on Instagram
Guests flanked the runway, sitting on black-stained birch benches beneath glass light wells as models streamed past. Looks included a double-breasted wool coat with silver buttons and blue calfskin pants, and shantung silk trousers. More casual pieces featured bold graphic designs and Chinese dragon motifs.
View this post on Instagram
View this post on Instagram
Read next: 'Bauhaus bus' hits the road in Dessau