Strands of twine wrap around the courtyard of Paris' Lafayette Anticipations gallery, which has been transformed into a huge fabric factory by Hella Jongerius.
It's part of the Dutch designer's Interlace exhibition, which aims to provoke thought on where our clothes come from and how they are made.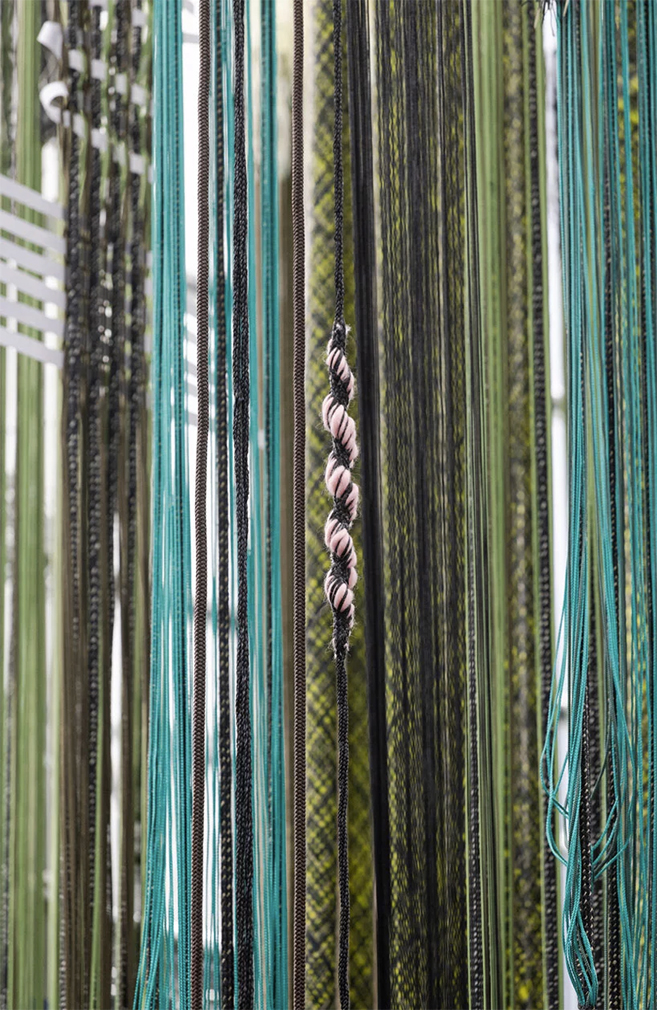 Jongerius has made the most of the gallery's mobile platforms, using them to create a giant, moving loom in the space. The exhibition also includes other digital and 3D looms, allowing visitors to watch textiles being woven by hand on site.
The designer says the show questions 'our relationship to textile, tactility, labour, and the natural environment, and the limited vocabulary we have to describe these relationships'.
Interlace runs until 8 September.
TeamLab builds glowing ruins in an abandoned bathhouse in Japan