The worlds of architecture and fashion have many overlaps. It is unsurprising that architects – artists who obsess over scale, shape and proportion in their work – tend to apply the same tenets to their personal style; while many fashion designers have cited architecture as a practice and individual architects as inspirations for their designs.
As AW19 fashion month kicks off, we highlight the designers who wear their architectural fandom – and in some cases training – on their sleeves.
Virgil Abloh
'I wanted to build skyscrapers because I figured if you could build the tallest building, you could design a spoon, you know?' Virgil Abloh told GQ in 2016. The man behind Off-White and the new artistic director of Louis Vuitton menswear received his Master's degree in architecture from Illinois Institute of Technology in 2006 and then began his foray into fashion, designing clothes that bring a complex urban sensibility into the traditional luxury landscape. Abloh has also collaborated with designer and artist Ben Kelly on the installation Ruin at Store Studios in London.
Hussein Chalayan
Convertible Skirt/Table, perhaps Hussein Chalayan's most iconic design, is an item of clothing – but only just. It is just one of the many Chalayan pieces that demonstrate his grasp of shape in space, that blur the lines between art, architecture and fashion. His clothes have been exhibited at Somerset House and the Design Museum, and he often crops up in architecture school curriculums. 'I don't really refer to specific architecture as such,' he told the Architect's Journal. 'It's more the theory of space, place, the dimensions of the body, materials.'
Rei Kawakubo
'Rei Kawakubo is an architect of clothes', wrote Aaron Betsky on the eve of the Comme des Garcons show at New York's Metropolitan Museum in 2017. One of the most mysterious and magnetic figures in the fashion world, Kawakubo crafts clothes that abstract rather than ameliorate the human form. 'Kawakubo showed…fashion could have the same ability to frame and deform your public appearance and your personal sense of comfort that architecture long claimed.'
Raf Simons
Simons has never formally used his degree in industrial design, but his training has had a profound influence on his work in fashion. For his own line, Christian Dior and most recently Calvin Klein, he has created clothes that are spatial in their ambition and profound in their engagement with the body. He described his design practice in architectural terms – 'innovative construction with an emphasis on shape and form' – and placed his catwalk shows in extraordinary buildings such as Antti Lovag's Palais Bulles in the south of France.
Tom Ford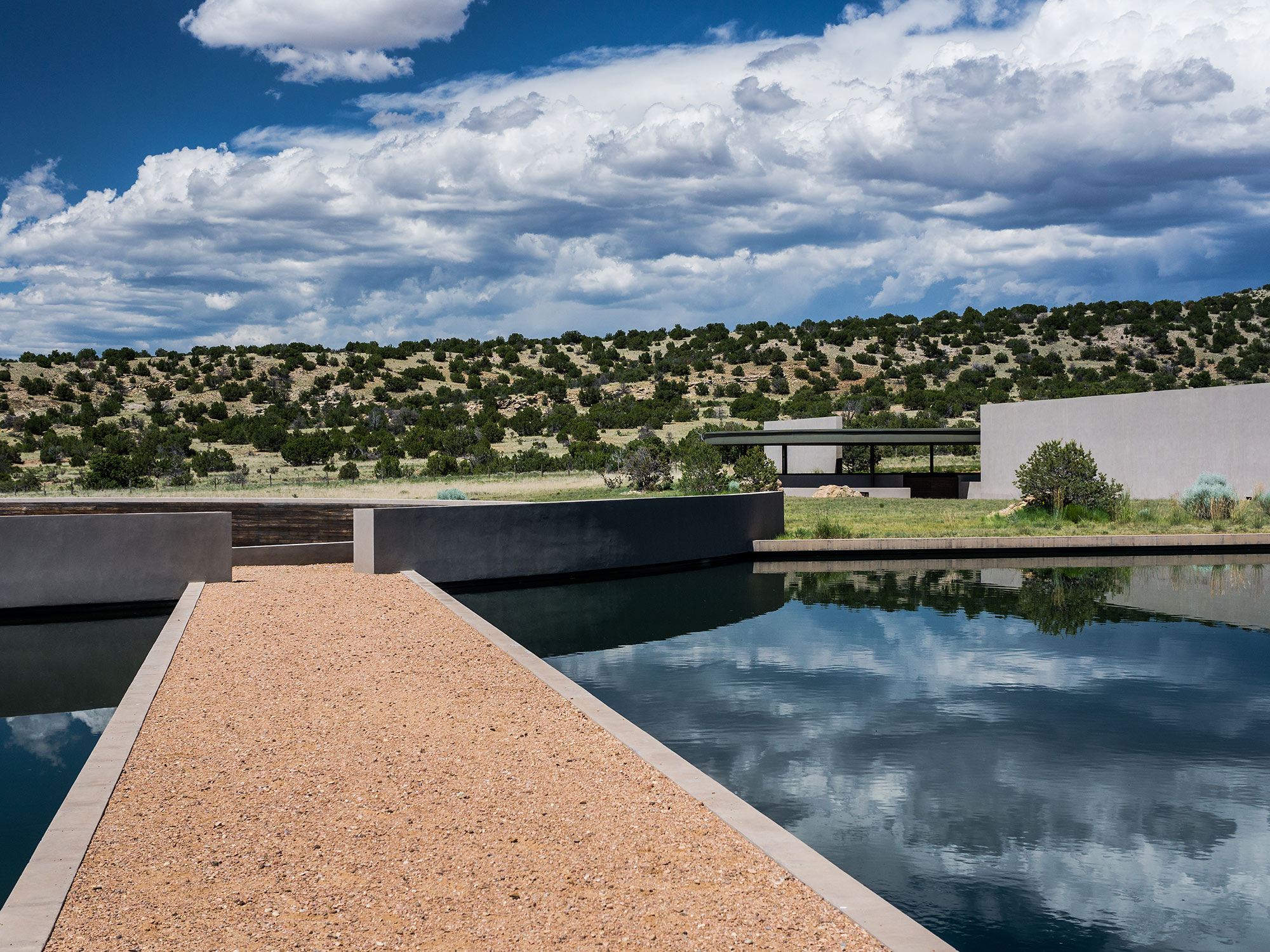 An architecture graduate from Parsons in New York, Tom Ford's interests in the discipline are implicit in his fashion designs and explicit in his cinematic work and personal life. The designer's directorial debut A Single Man is a love letter to Los Angeles and mid-century modernism, centring on the John Lautner-designed Schaffer Residence in Glendale, while his Tadao Ando-designed New Mexico ranch went on the market in 2016 with an asking price of $75m.
Maison Martin Margiela
While Margiela himself departed from his eponymous atelier many years ago, his intellectual engagement with architecture lives on in the work of the design team. 'The most important similarity between fashion and architecture is that they share the same starting point: the human body,' explained the Maison Martin Margiela collective to Interview Magazine in 2008. 'Both disciplines have a function of protecting – if not sheltering – the body, the flesh, and skin, itself.'
Yohji Yamamoto
One of the world's master tailors, Yamamoto brought a combination of Japanese tradition and technical flair onto the modern fashion landscape, crafting pieces that are masterpieces of design as well as garments. In 2012, he was feted with a retrospective at Ron Arad's Design Museum Holon in Tel Aviv, his clothes placed in dialogue with the curves of the museum. He told W Magazine, 'conflicts and harmonies between my work and those of architects are interesting to me.'
Iris van Herpen
Known as much for her passionate interest in technology as for her dazzling clothes, van Herpen cultivates relationships with engineers, artists and architects to make pieces that defy easy definition. In 2015, for her Magnetic Motion collection, she collaborated with architect Niccolo Casas and 3-D Systems to print a transparent 'ice' dress; a year later, she worked with architect and artist Julia Koerner to create a 'kinetic' dress. By fusing her craft to other practices, she pushes the boundaries of fashion design.
Nicolas Ghesquière
The Louis Vuitton designer expresses his architectural interest by setting his fashion shows in some of the world's most spectacular buildings, from Oscar Niemeyer's Niterói Contemporary Art Museum in Brazil and Bob Hope's house in Palm Springs to I M Pei's Miho Museum in Kyoto. He explained to Vogue, 'When I started at Louis Vuitton, I always had this feeling that it had to be travel. Today, people travel a lot for architecture, not only for monuments – and I always thought that the exploration and voyage side of Louis Vuitton could be an architectural journey.'
Read next: 7 spectacular fashion designers' homes you can visit