A steep and secluded dirt track leads to Mèlisses on Greece's Andros island – a rustic complex that looks as though it's been bedded into the clifftop for generations.
Comprising a duo of villas – which are available to rent as individual suites, buildings or as a pair starting from €250 per night – was realised by Evangelos Stamatelatos (who followed an original design by architect Adonis Krousis) in a traditional Greek style, using local stone for their exterior walls and floors.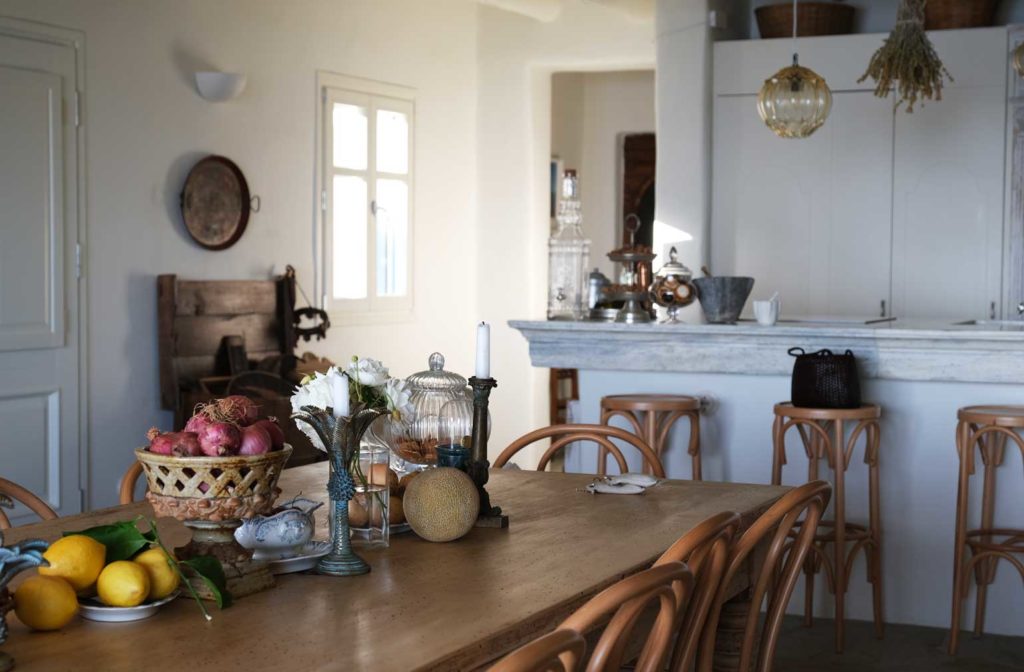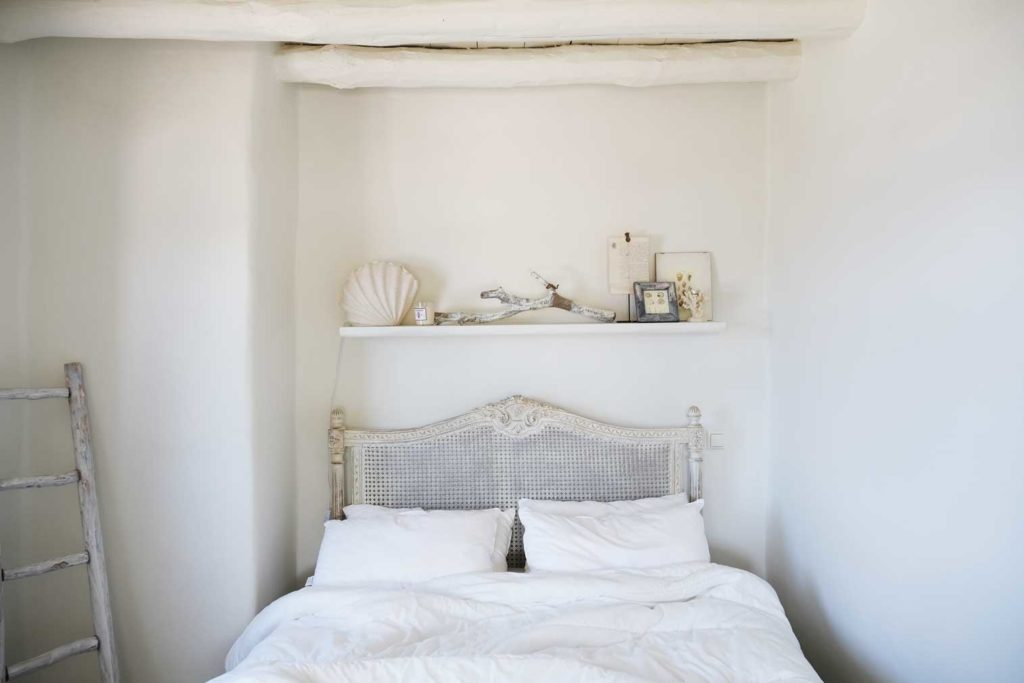 Mèlisses's interiors meanwhile have been curated by the island home's owner, Italian entrepreneur and food stylist Allegra Pomilio. They mix Italian, French and Greek influences, and rooms are furnished with vintage pieces and curiosities scouted on her travels around Europe.
Pomilio has also updated the complex's exterior, adding plant-covered green roofs so that Greek holiday home appears 'invisible', while quartz powder gives the swimming pools a lagoon-like appearance.
Andros is a quiet island, and Mèlisses is around a 30-minute drive from its main town of Chora. Bring a book and enjoy the scenery, picnic along the coastline or take one of Pomilio's cookery workshops.
Read next: Monocabin offers a taste of micro-living in Greece