It seems even coffee chains are getting in on the tiny home craze: Dunkin' Donuts has launched a 'caffeine-fuelled' mobile cabin that you can rent for just $10 a night.
The US franchise has built the 275-sq-ft tiny mobile home in Nahant, Massachusetts, which can be booked via house sharing platform Airbnb for up to three nights.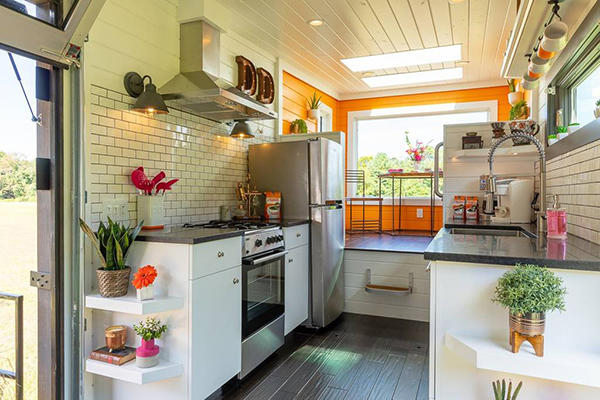 Actress Olivia Wilde designed the bolthole's subway-tiled interiors, and as you might expect, caffeine plays a major theme. Guests can tuck into unlimited rounds of Dunkin' coffee and donuts, and the home – which has a full kitchen, loft bed, cedar deck and jacuzzi – is powered by oil extracted from used coffee grounds.
Read next:  Airbnb Plus is designed for demanding guests