In the mid-1960s, London saw the creation of Thamesmead – one of the city's largest postwar social housing schemes set on the Thames's Erith Marshes.
The 'space-age city' – built to help solve the city's housing crisis – was seen as visionary. It offered much-needed affordable homes with parks and local amenities in striking brutalist architecture in a marina-style setting.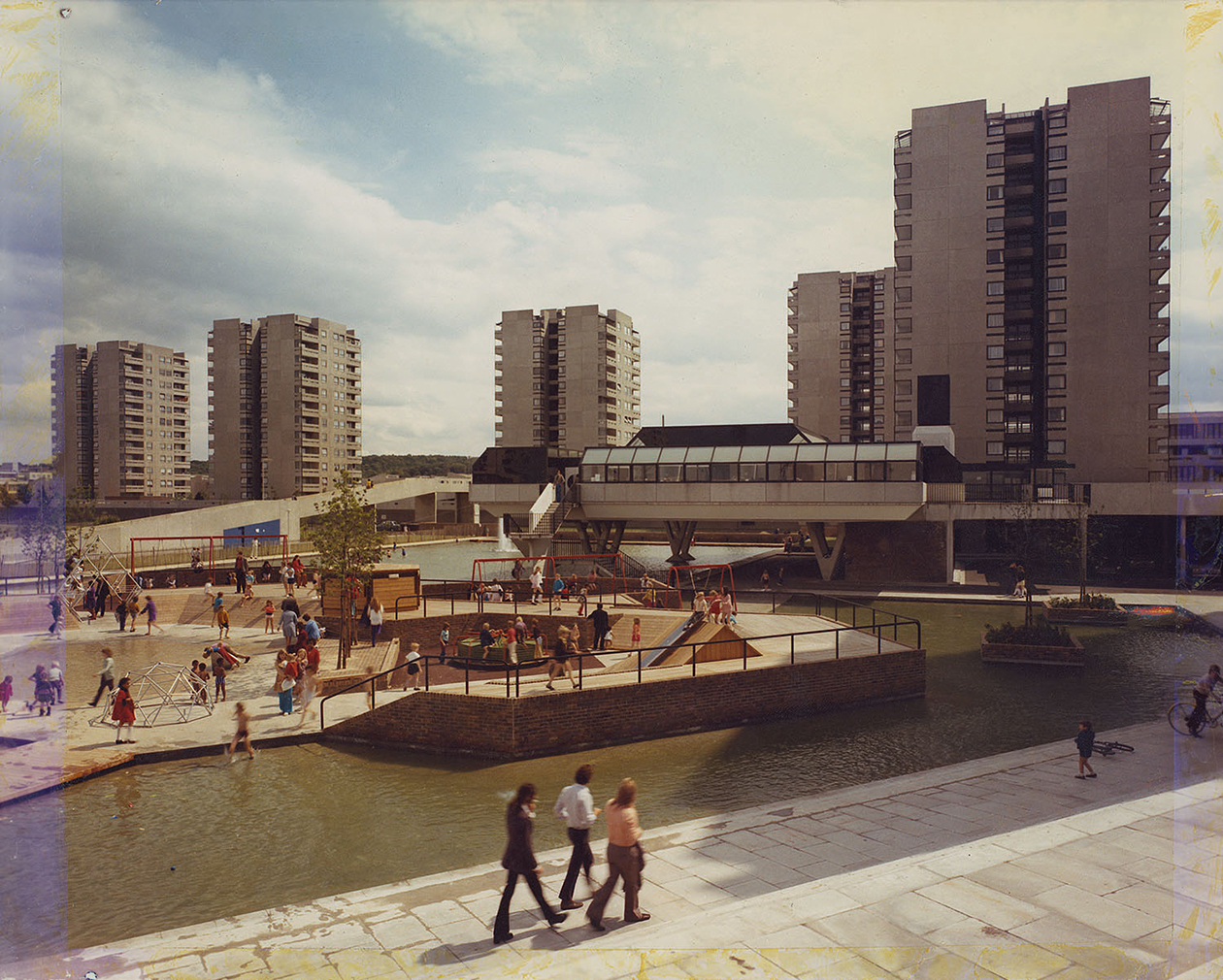 The town – known for its elevated walkways, towers, canals and two artificial lakes – was billed as the town of the future. Still, it gained notoriety after featuring in Stanley Kubrick's dystopian crime film A Clockwork Orange and has faced problems such as a lack of transport links, a rundown appearance and ad-hoc construction.
The social history of this often-misunderstood town, from its architecture to its inhabitants, past and present, is charted in Here Press's new book The Town of Tomorrow: 50 Years of Thamesmead, which came about as part of its 50th-anniversary celebrations in 2018.
The book features a collection of local voices and archive and newly commissioned photography, which aims to convey the town's story 'from the dreams and excitement of its ambitious original vision to the complex realities of living there today.'
Today, the town, which sits by Woolwich Arsenal and is now home to 40,000 people, is evolving still. As part of a £1.5 billion regeneration scheme, 1960s tower blocks are being demolished to make way for 20,000 new properties.
'The Town of Tomorrow: 50 Years of Thamesmead' is published by Here Press.