China will host a new Serpentine Pavilion in May – the first commission by London's Serpentine Galleries outside of the UK.
Serpentine Pavilion Beijing will be designed by Sichuan-based practice Jiakun Architects and will pop up 600m from the Forbidden City. The practice's cantilevered design is a 'physical representation of the traditional pursuit of Junzi', which loosely translates as 'superior person' or 'exemplary man'.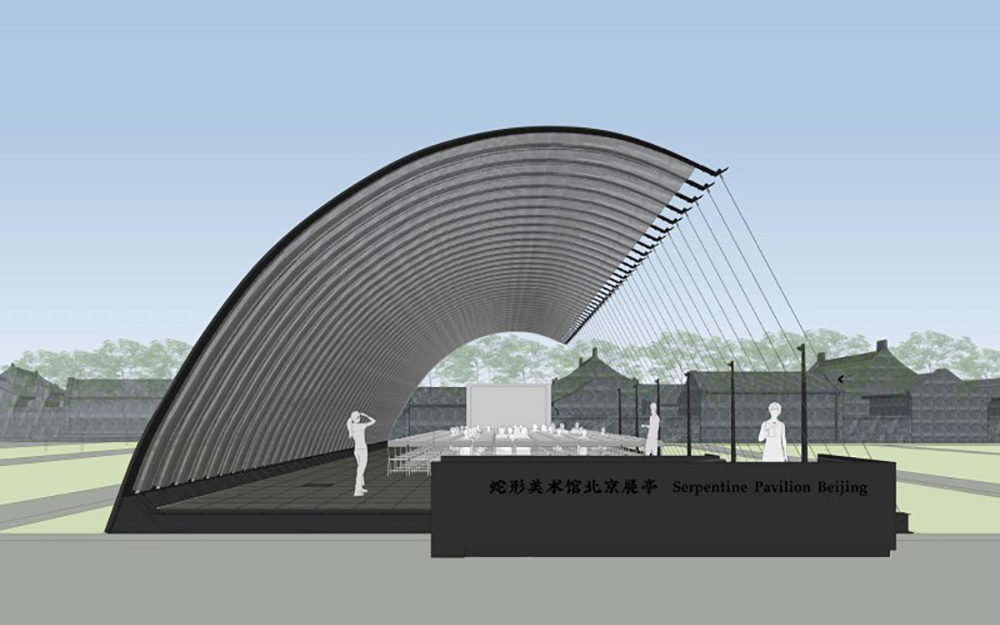 Inspired by the figure of the Archer, the pavilion's curving beam will feature cables stretched between steel plates. This delicate design will be strong enough to weather harsh winds and earthquakes.
The Serpentine Pavilion Beijing programme will be modelled on the London gallery's annual architecture event, which started in 2000 and has featured pavilions by the late Zaha Hadid, Sou Fujimoto and artist Ai Weiwei among others.
Many Serpentine Pavilions have gone on to live second lives abroad, including Francis Kéré's 2017 Pavilion – which is heading to Ilham Gallery in Malaysia – and Bjarke Ingels' 'zipped' 2016 Pavilion, now destined for Downtown Vancouver. But Jiakun Architects' design is the first to be commissioned specifically for a site on foreign soil.
The Serpentine Pavilion Beijing will be open to the public at WF Central from 7 May until 28 October 2018.
Read next: Why Pavilions are the new collector's item