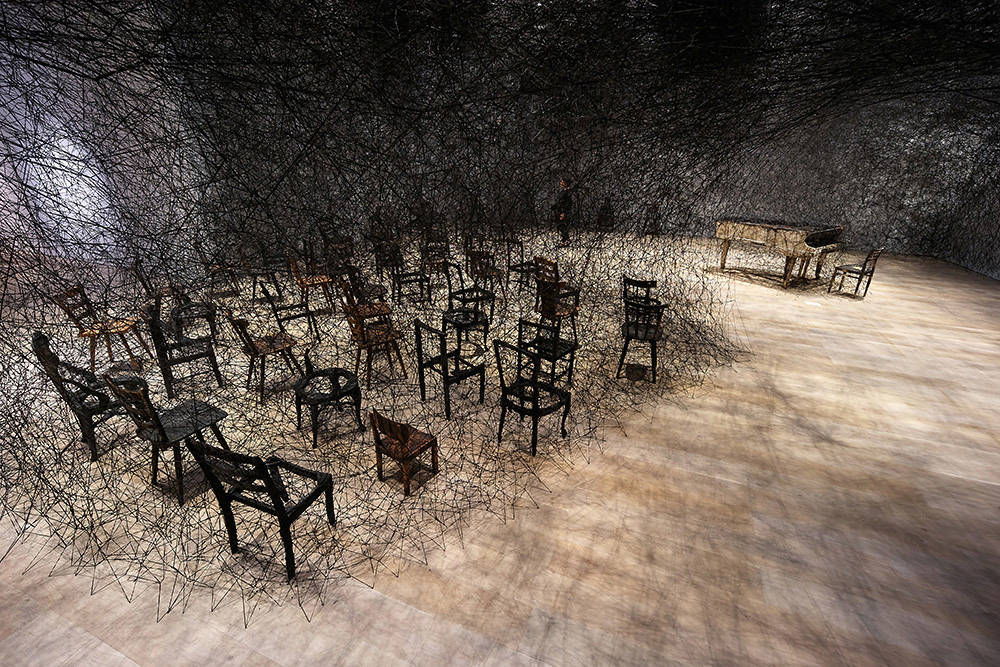 Visitors to Tokyo's Mori Art Museum can experience the ephemeral as Chiharu Shiota presents the largest solo exhibition of her haunting artworks to date.
The Soul Trembles brings together 25 years of the Berlin-based artist's intricate and spatial works, exploring the states of anxiety, silence and memory. These range from her signature large-scale red and black thread installations – which represent the cosmos and symbolic 'red thread of fate' – to sculptural pieces, performance videos, photographs and drawings.
'Uncertain Journey' (which Chiharu represented Japan with at the 56th Venice Biennale in 2015) is on show, as well as her ghostly orchestral piece 'In Silence' which features a burnt piano and chairs. New work, dubbed 'Presence in Absence', is also on show at the Tokyo gallery. It unpicks the meaning of life.
The Soul Trembles runs at the Mori Art Museum until 27 October 2019