Guests at this 1970s mud-brick home in Victoria can enjoy glimpses of the local wildlife and surrounding park from its full-length windows.
Located in the Warrandyte State Park, the four-bedroom house is close to the watering holes of Yarra River, and not far from the centre of Melbourne – 45-minutes drive away.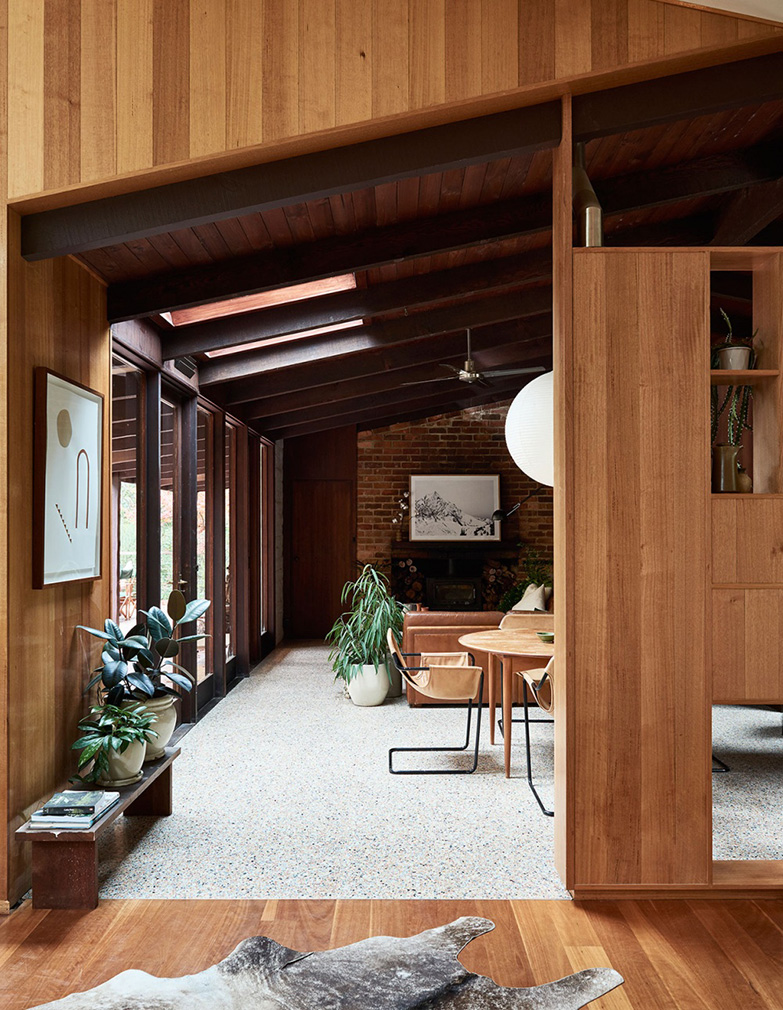 The Aussie holiday home is available to rent via Airbnb from £219 per night and was designed by Australian builder and landscape architect Alistair Knox. Much of its original features are still intact, including the timber panelling which runs throughout.
Casa Warrandyte's owners have gently updated the house, installing new terrazzo flooring and skylights to brighten up living spaces. They've filled the property with a mix of classic design pieces, and quirky vintage bazaar finds.
Guests can lounge in the house's main living space or on its adjoining outdoor deck, which includes a fire pit. The owners warn that there's 'a lot of wildlife' around Casa Warrandyte so prepare to wake up to a dawn chorus of birds. And keep an eye out for snakes and spiders too…
Read next: 6 Australian holiday homes designed for slow living