A slice of old Portugal has arrived in London at Casa do Frango, a restaurant on the upper level of a Victorian building in Southwark.
The Portuguese eatery is the brainchild of restaurateurs Marco Mendes, Jake Kasumov and Reza Merchant, who tasked London practice A-nrd Studio with designing Casa do Frango's pared-back interiors.
Hand-painted designs on the restaurant's bar front are inspired by Lisbon's 1900s trams, while timber ceilings and brickwork have been left exposed to give the space a patina of age. Greenery hangs from the rafters, making the London restaurant feel like its been there forever.
Huge arched windows and vaulted skylights pour light into the cavernous 85-cover dining room. Long communal tables continue the Mediterranean vibe, but there are more intimate tables on the outskirts of the space.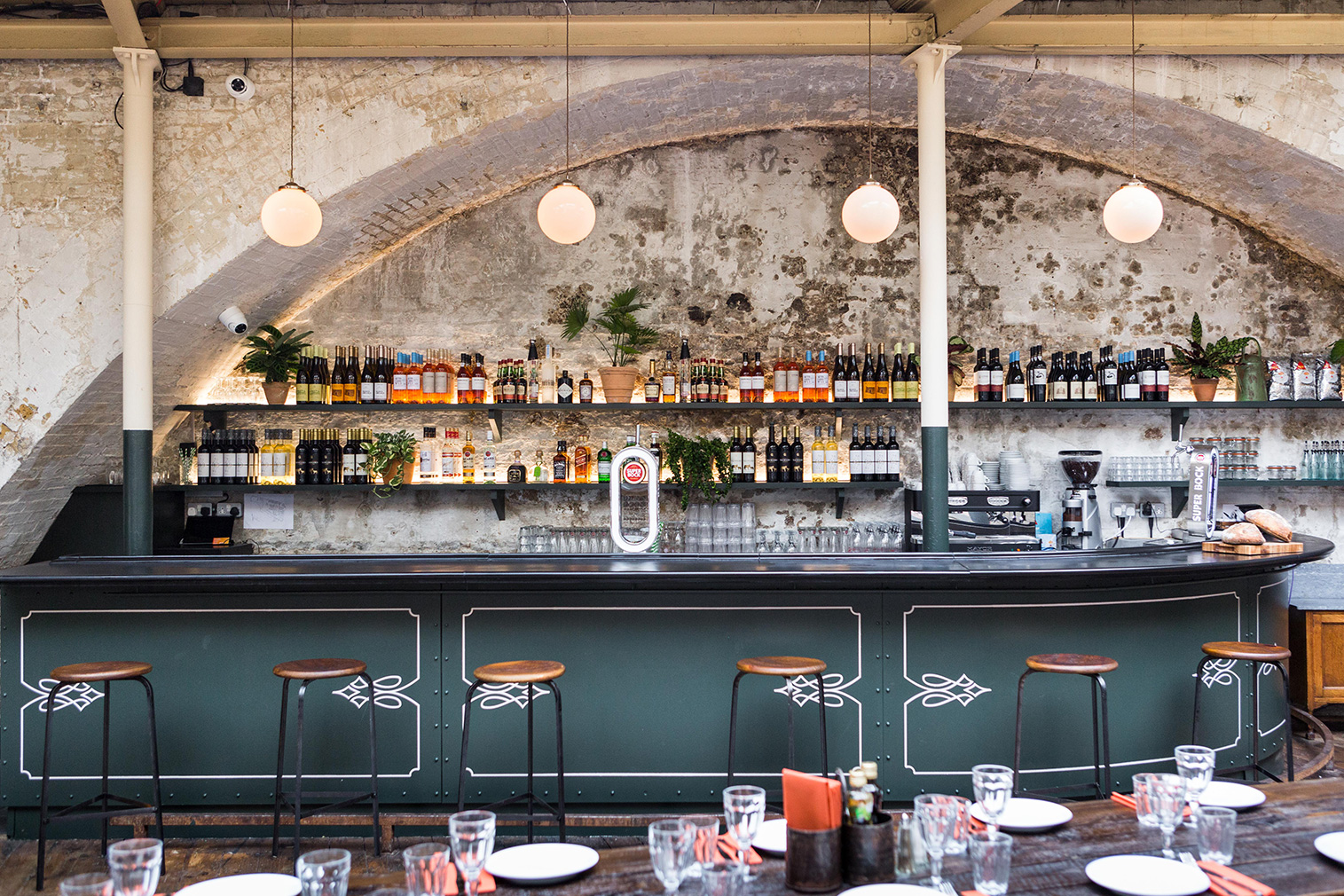 Casa do Frango's Algarvian menu includes salt cod and chorizo dishes, as well as its signature piri piri frango, cooked over a wood charcoal stove by pitmaster Lucidio da Fonesca Monteiro. A candle-lit bar is coming soon.
Read next: 7 London restaurants with beautiful gardens