From a Boeing factory to an airship hangar, a new exhibition highlights two different ways of appreciating factories. Forms of Industry at the Royal Institute of British Architects juxtaposes post-WWII black and white photographs with contemporary colour ones. The former is the work of the late Eric de Maré, an influential British photographer born to Swedish parents. The latter is by Alastair Philip Wiper – also British but based in Copenhagen.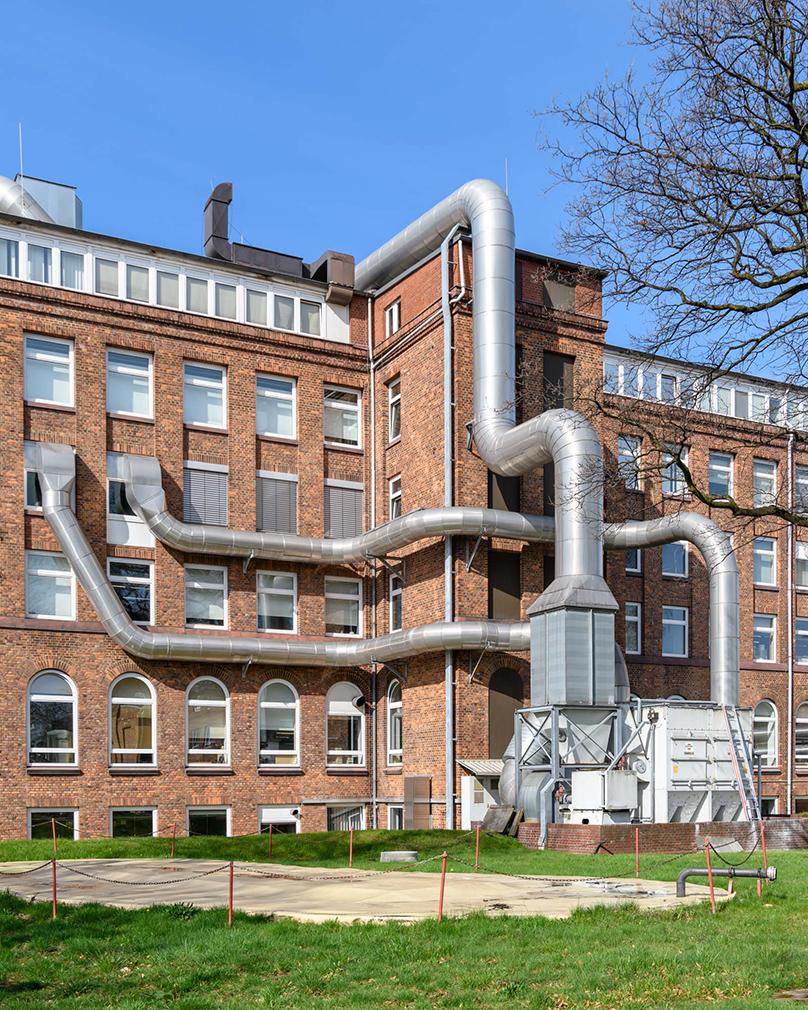 Wiper's images – created through long exposure times – appear in the national press and designs magazines. He contrasts his approach to that of de Maré, who had studied and wrote about architecture. 'I actually know very little about architecture, and my starting point is an aesthetic one – when I'm looking at a building, I'm thinking about shapes and colours and how they make me feel.'
He helped curate the show with RIBA's Justine Sambrook and Rodrigo Orrantia Gomez, poring over the RIBA Collections' archive of de Maré images. In the 1950s and 1960s, he documented Britain's neglected industrial architecture, over the years shooting warehouses, factories, shipyards and canals in what was described as the Functional Tradition.
Wiper and de Maré share a fascination with form following function. 'These places end up being beautiful because they were built for a purpose, and there is an aesthetic that flows from that,' Wiper says.
And while de Maré was known for looking in a different way at the buildings that surround us, a lot of Wiper's images rely on getting access to places that are rarely open to the public, such as the Boeing Factory in Washington, US, and Avedøre power station in Denmark.
The exhibition seeks to highlight the changing nature of industrial production and our changing relationship with the environment. Or as Wiper puts it: 'there is a synergy there, we are both questioning what beauty means in this context.'
These images act as a reminder that Bernd and Hilla Becher – the German husband-and-wife team famous for their highly-prized pictures of water towers, coal bunkers, blast furnaces, gas tanks and factories – were not the only photographers to document the architecture of industrialisation.
The UK release of Wiper's latest book, Unintended Beauty, coincides with the RIBA exhibition, which runs from 26 February to 16 May.