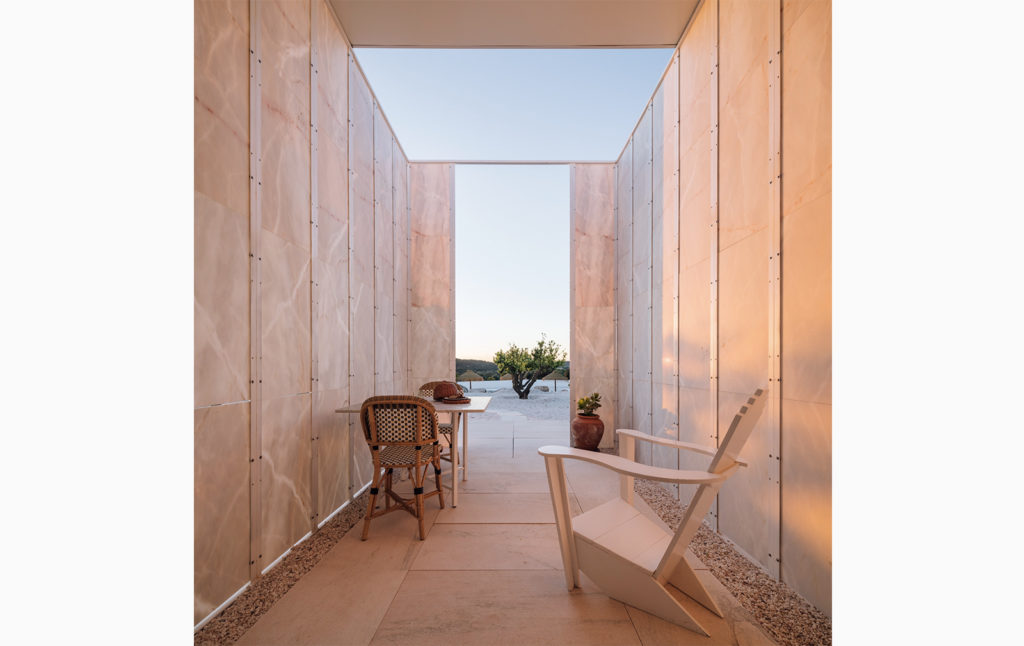 A former olive mill has been reborn as art-gallery-cum-hotel Dá Licença in Portugal's rural Alentejo.
The building and its barns have been renovated and extended by architects Procale, under the direction of owners Victor Borges and Franck Laigneau. The pair stumbled across the farm while searching for a holiday villa and have transformed its rustic interiors into a home for their extensive collection of art and furniture.
They've given walls a fresh coat of limewash and installed black granite flooring and hand-carved marble basins. Guests can stay in one of three rooms in the main farmhouse – or in a suite with its own swimming pool, in one of the outbuildings – with rooms starting from €300.
Laigneau and Borges chose the olive mill as a home for their collection, although pieces are also strategically placed throughout the hotel, and plan to add a restaurant to the building next year.
Read next:  Why Portugal's wild Comporta coastline should be your summer sanctuary