Old bones have been given new life at this 19th-century townhouse in Barcelona's Gràcia district following a top-to-toe refurbishment by Argentinian architect Gustavo Barba.
Sitting on Llibertat Street, the Barcelona property dates from 1860 but had suffered what the practice calls 'a series of mutilations and additions that devalued and mangled the space' over the last 150 years. Barba's objective was to 'clean up' and recover the openness and integrity of the original structure.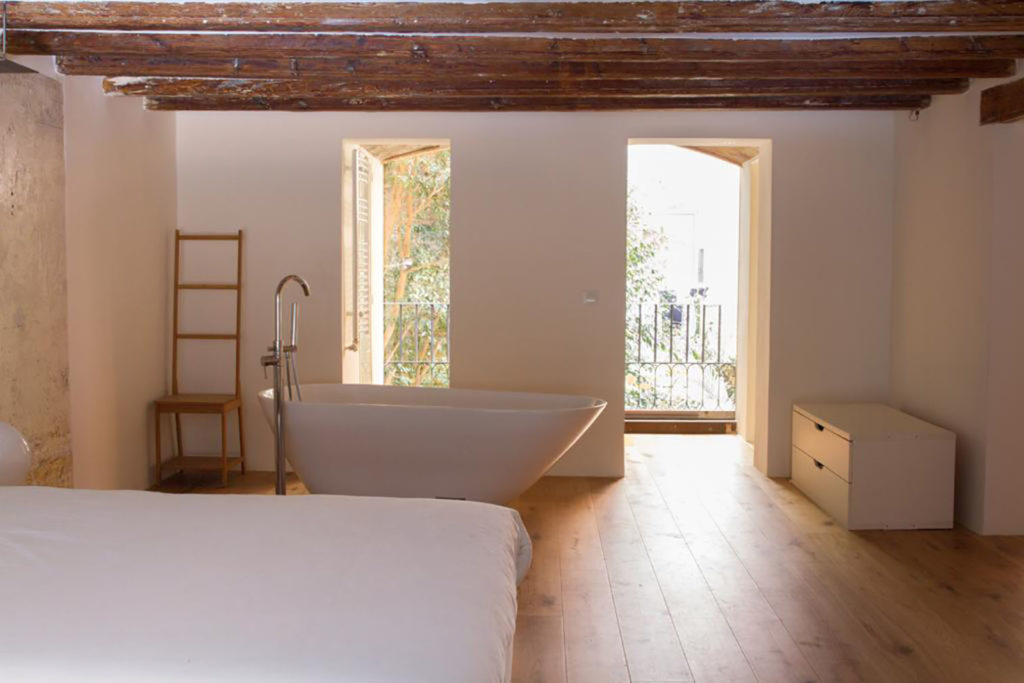 During the strip-out, original timber beams, a Catalán vaulted ceiling and patinaed brick walls were rediscovered along with a historic palimpsest. These features have been reincorporated into the design of the bolthole and Barba has outfitted rooms with oak floors and simple wooden furniture.
Barba's also taken pains to futureproof the Barcelona property: pivoting walls allow the space to be integrated or closed off, so it can adapt to the owner's needs over time. 'In this way, the project contemplates turning into a one, two, three or four-bedroom apartment, or converting into a live/workspace,' adds the practice.
Looking even further ahead, infrastructure and installations have also been conceived to divide the space into two individual apartments of 102 sqm, each with own patio, should the future owner be so inclined.
The Barcelona property is now for sale directly via Gustavo Barba priced at €1.338m with further information and specifications available on enquiry. Email: gustavobarba@coac.net or call +34 629 89 32 47 for details.
Selling your home? Or got a hot tip for a property we should feature on The Spaces? Email us: property@thespaces.com