Sitting on a 67-acre parcel on the coast of British Columbia's Vancouver Island, the award-winning Metchosin House was designed to tread lightly on the landscape.
Architect Marko Simcic designed the Victoria property in the early 2000s and it sits atop a concrete armature, within 'one of Canada's most endangered natural ecosystems' – the Garry Oak savannah.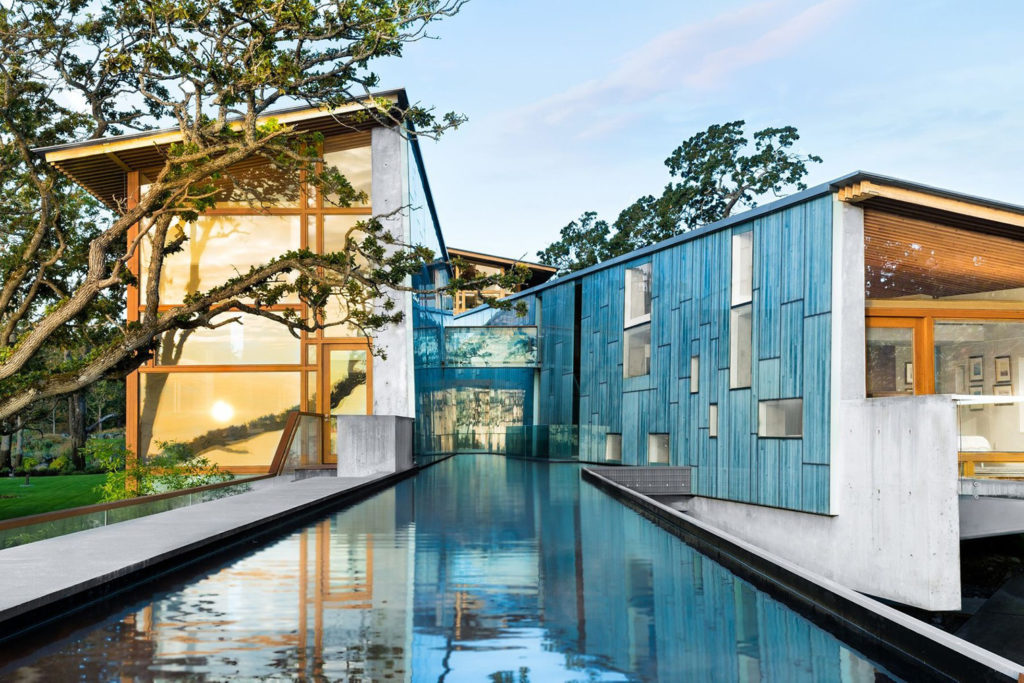 A glass-bottomed water channel bisects the 10,700 sq ft main house and circulates sea-water from the ocean to produce geothermal energy to power the waterfront home. Private spaces, including six bedrooms, are set within one cantilevered wing, with shared spaces in the other. All of the rooms have panoramic views of the ocean and Olympic Mountains range in the distance.
Metchosin House scooped the Canadian Architect Award in 2003 and a Lieutenant-Governor's Award in 2008. It comes with 1400 sq ft of linear waterfront, a private beach and boathouse, and is now on the market via Sotheby's International Realty Canada for CA$12.8m.