A dilapidated corner shop in Seattle has been reborn as Harry's Fine Foods: a restaurant where you can stay the night.
The cosy café and apartment hybrid in Capitol Hill takes over a century-old building that was in a sorry state before local chef Julian Hagood got his hands on it. Windows were boarded-up, floorboards were rotting and there were a few dead pigeons thrown in for good measure.
'I'd lived in the area for about five years,' Hagood told Gray Magazine, 'and every time I walked by the building, I thought, "I really hope no one tears that down."'
Hagood took inspiration from the bodega's name to reimagine it as a restaurant and bar, and enlisted architecture practice Hoedemaker Pfeiffer to wrestle the structure back from the brink.
The practice stripped the building back to its stud walls and roof joists, and spent 18 months transforming its ground floor into an open restaurant. They turned the upper level into an apartment for Hagood, one room of which he rents out to guests via  Airbnb from $73 per night.
In Harry's dining room there's a bespoke L-shaped counter, with handcrafted tables and benches by Concrete Earth. A salvaged 1950s refrigerator takes pride of place in the chef-grade kitchen, while a Victorian-era tobacconist's case is used for storage and vintage Sheffield lighting fixtures illuminate the dining room.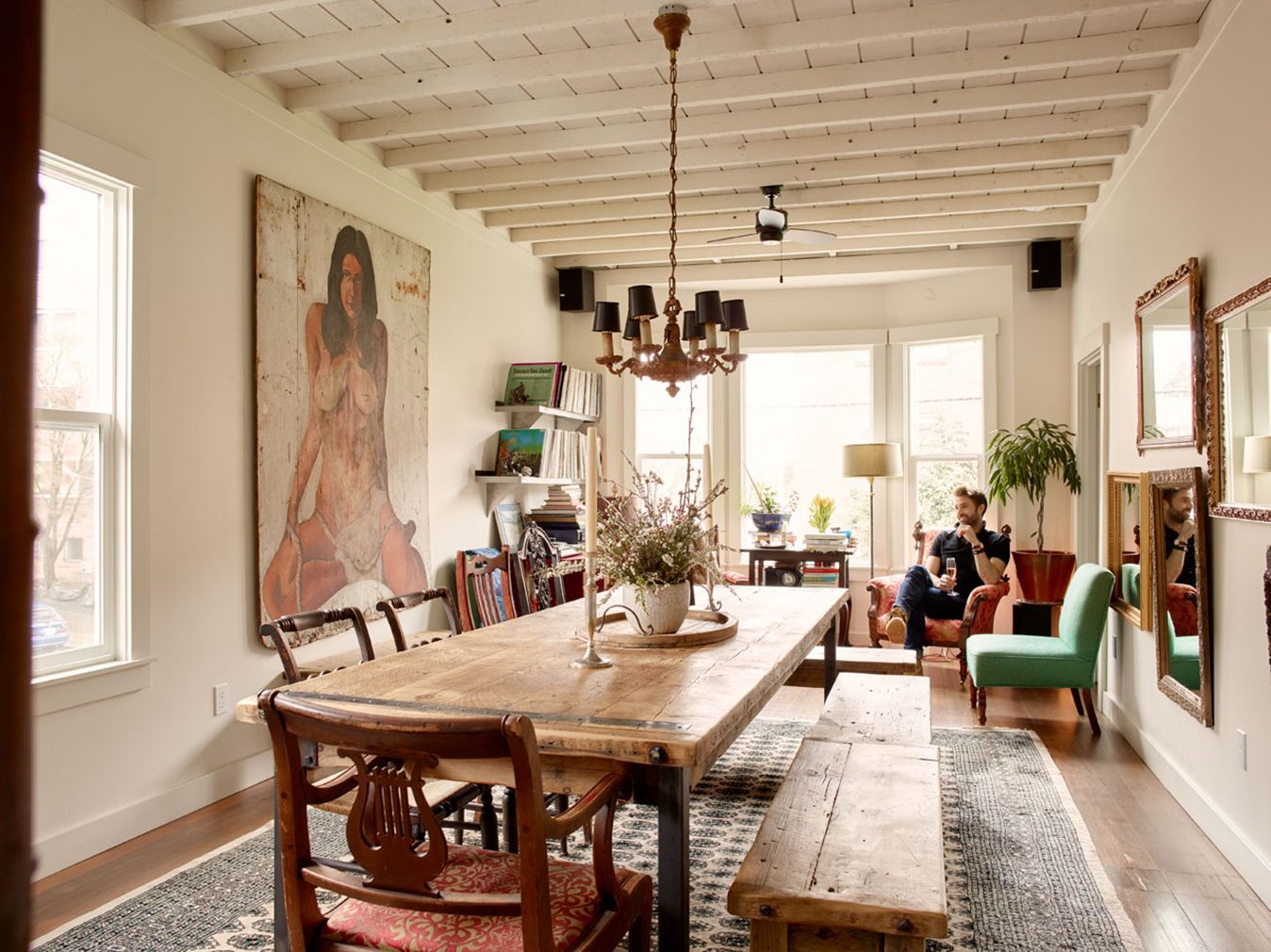 The vintage vibe takes a different turn upstairs in the 865-sq-ft apartment. Brand new, 10-ft-high raftered ceilings and plastered white walls have been installed across the one-bedroom bolthole, meaning only the flooring is original.
Patrons of Harry's can tuck into seasonal dishes, as well as a loaded brunch menu packed with American classics.
Harry's Fine Foods, 601 Bellevue Ave East, Seattle, WA 9810
Read next: Stockholm cinema enjoys second life as decadent Italian restaurant L'Avventura