This $3.9m home blends rough textures with slick materials to create a contemporary interpretation of farmhouse living.
The barnhouse-style home is arranged over a single level, with a pitched roof that's punctuated by a vast skylight.
Walls are built using large stone bricks which, together with the timber beams, create the rustic atmosphere. It's contrasted by polished concrete floors and marble counters, as well as huge glass sliding doors.
In the kitchen, rattan light fittings and wooden cupboards introduce some warmth into the interiors. The central living space can be opened up on three sides, to frame views of the property's gardens and waterfall-fed pool and terrace. Built-in wine storage is also just a few steps from the dining space.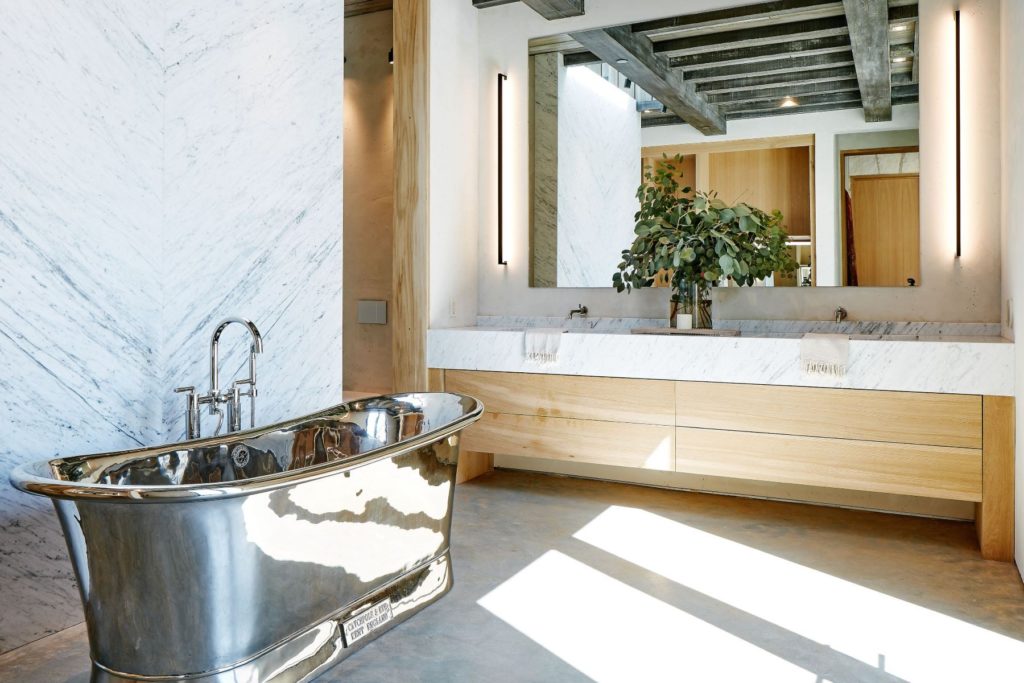 Listed with Sotheby's International Realty, the home includes four en-suite bedrooms, and is located ten minutes away from the centre of the city.
Minimalist Algarve retreat Casa Luum is for sale