Colour blocking, a floating studio room and expansive views over Los Angeles feature in this newly-restored midcentury home in the Hollywood Hills.
The 1956 Craig Ellwood home was revamped from top to bottom this year by Maison d'Artiste to a design based on the archives of Jim Tyler, Ellwood's former associate. The two-bedroom Los Angeles property is now on sale for $2.95 million with Open Home Professionals.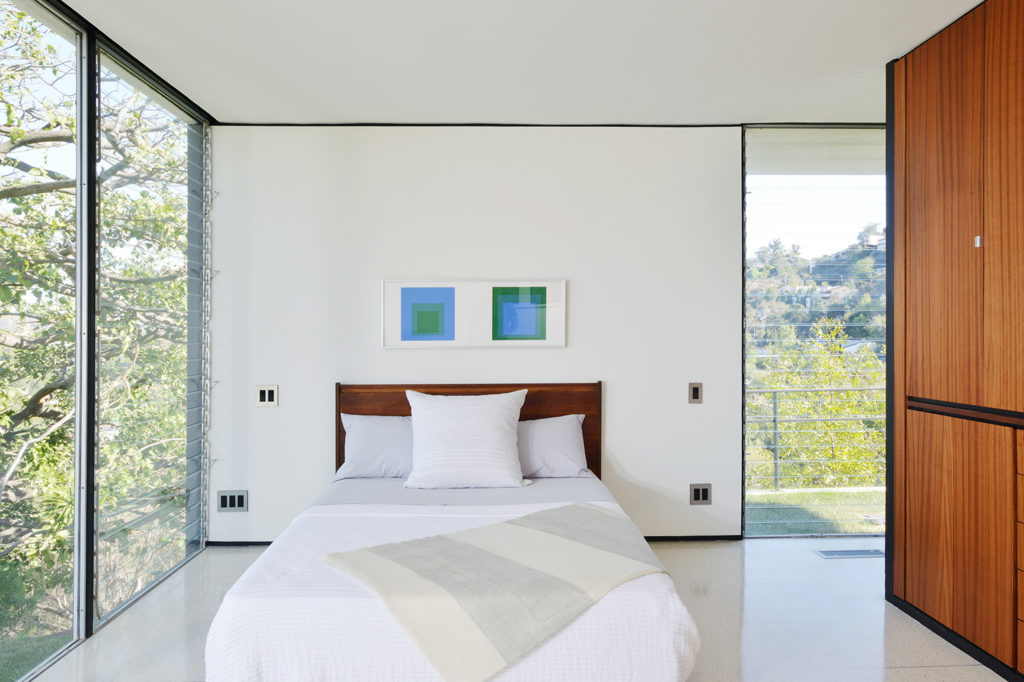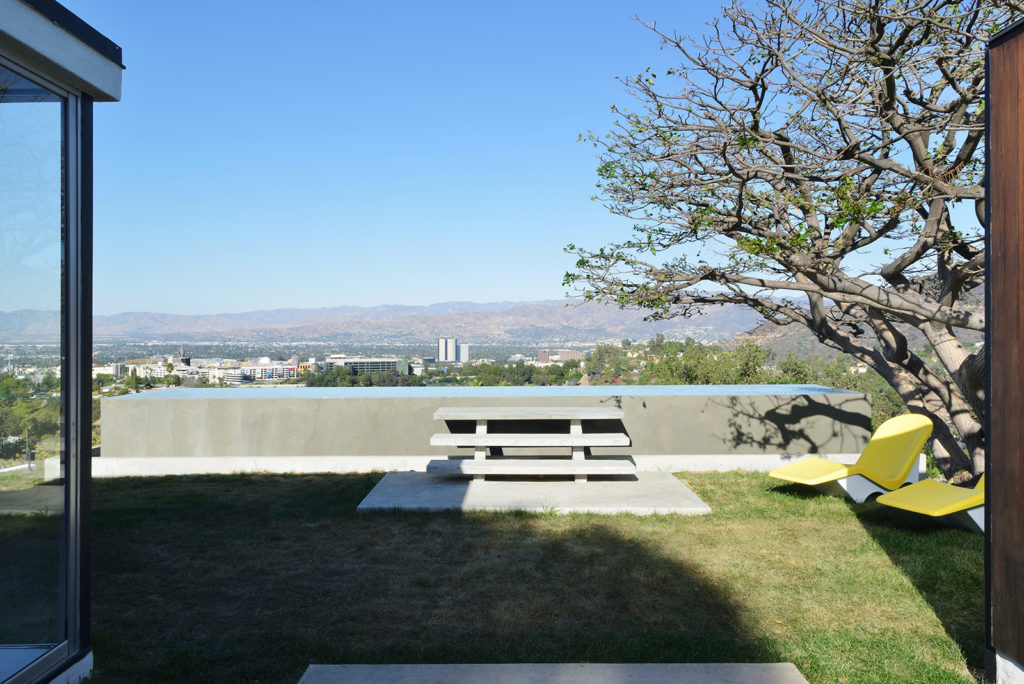 Like a 3D Mondrian painting, the steel-framed Casa Kuderna features black horizontal and vertical lines, rectangular white walls and splashes of red and yellow. Walnut veneer walls add warmth and unify its open-plan spaces.
New terrazzo flooring, bathrooms and kitchen have been installed, but the 1,688 sq ft home retains its original full-length windows throughout – including in the detached first-floor studio building.
Read next: Postwar California beach house hits the market for $798K