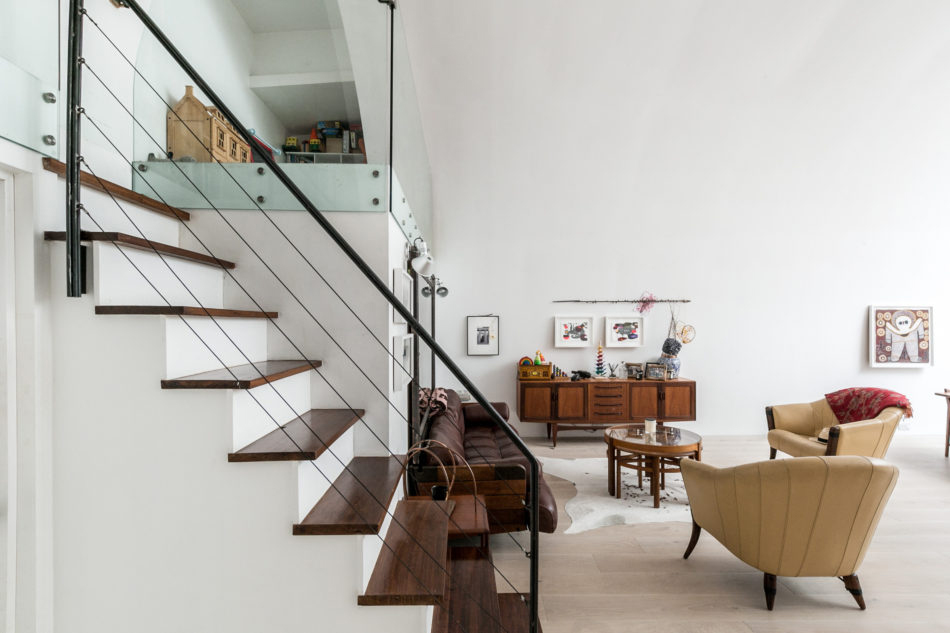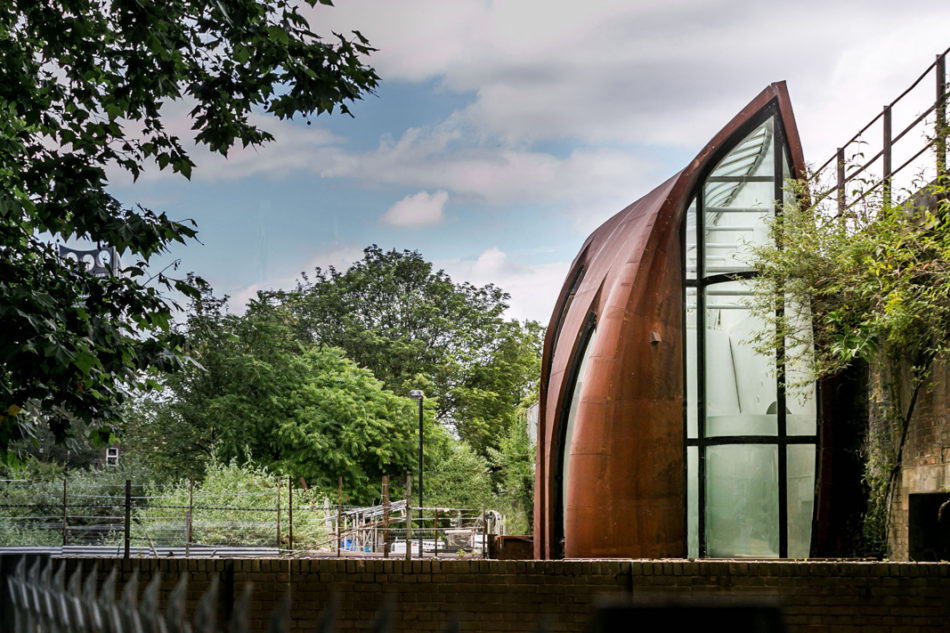 Undercurrent Architects designed this billowing corten-steel clad home beneath a railway bridge in south London as a photographer's live/work space.
Now on the market via The Modern House for £1,085,000, the two-bedroom London property takes over an infill plot beside – and under – a 19th-century brick viaduct, which gave rise to its unorthodox shape.
Light is directed into the heart of the 1,600 sq ft home via sideways-facing windows and a long skylight at the front, illuminating the deep recesses of the arch. Pale wooden floors, glass balustrades and an all-white colour scheme help maximise the brightness of the space.
Rooms are stacked over three levels around an atrium and feature swooping curved walls. A large reception room takes centre stage with its soaring arched ceiling, and there's a bedroom on the ground and first floor, as well as a mezzanine level study overlooking the living room.
Noise from trains has been minimised by the practice, who added a ring of slender steel foils around the site to create a protective acoustic shell for its interior rooms.
Read next: Our property of the week is a creative duo's spectacular home in Antwerp