A centuries-old inn has been revived for a new generation in China's Jiangxi province as the Wuyuan Skywells Hotel.
Although once a favourite spot for passing merchants, the 300-year-old Huizhou style building had stood empty for years and was in desperate need of repair. Its owners tasked Anyscale Architecture Design with restoring the former inn, preserving as many of its original details as possible.
Hand-carved friezes that tell the stories of merchant families living in the area have been restored and clay walls rebuilt. The practice also left glimpses of the Wuyuan Skywells Hotel's past visible in the form of faded characters spelling out Chairman Mao quotations.
As part of the building's adaptive reuse and expansion, a new glass-framed dining space has been added to the hotel, which has just 14 bedrooms on offer starting from around $89 per night. They have a simplistic bent thanks to wooden furnishing, white walls and exposed beams.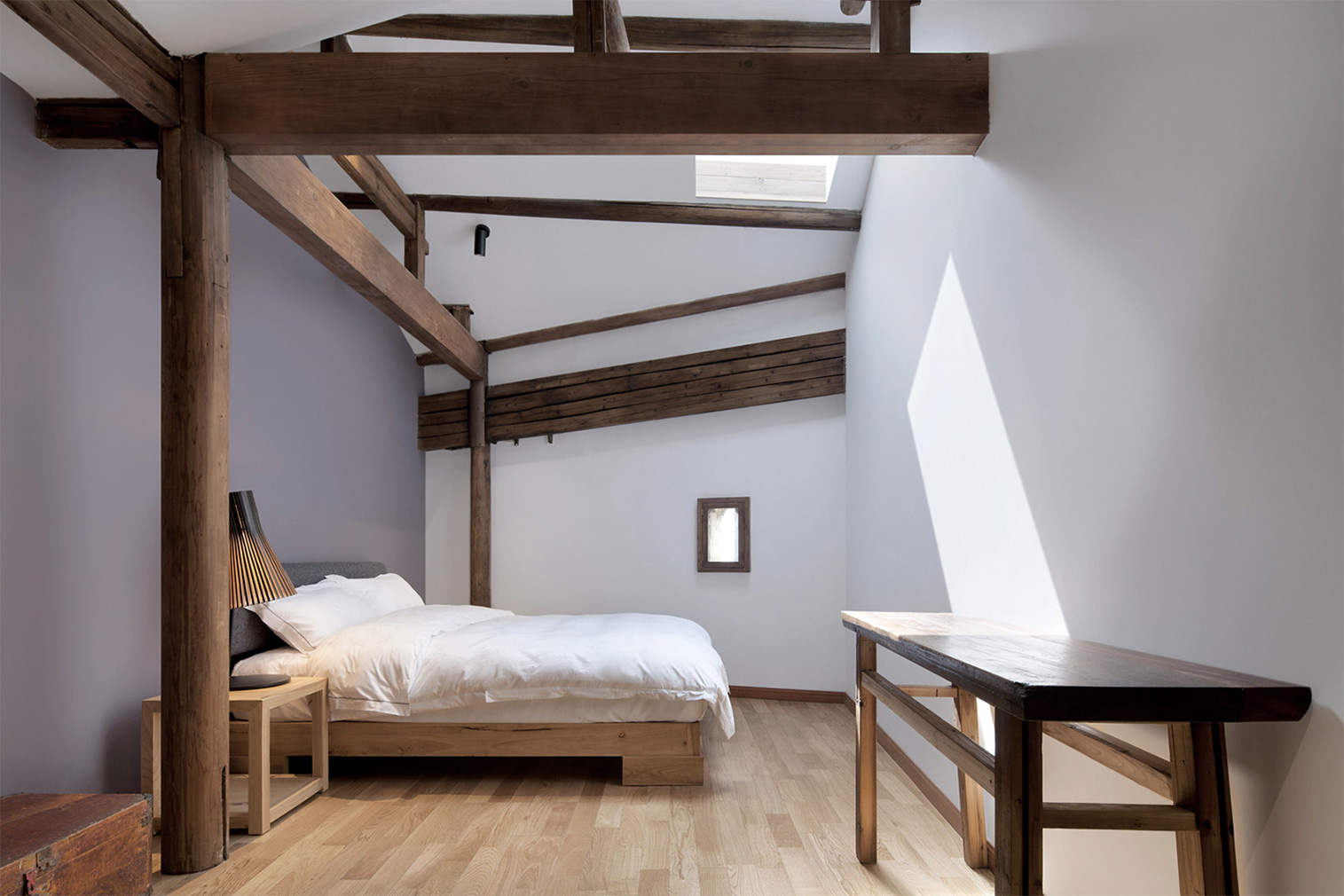 Each one is filled with objects found within the house, including newspapers, decorations and household items that tell the stories of the building's different inhabitants over the years.
24 Rancheng Rd, Wuyuan Xian, Shangrao Shi, Jiangxi Sheng, China