UK property portal Rightmove has released its hot list of 2017's most viewed homes – including a remote Hebridean cottage and the ultimate renovation challenge.
The list comprises the 10 most clicked properties on the site, which range from a swanky £30m London townhouse to a £295,000 cottage on the Isle of Lewis.
Says Rightmove director Miles Shipside: 'This year's list of most popular homes shows just how much people love having a nosy around some of the most luxurious properties across the UK, some to dream about living there and others to perhaps look for design inspiration.'
Scooping first place is an Alderley Edge mansion (above), built in 1867 in England's Cheshire. The 11-bedroom property comes with 12-acres of paddocks and grounds, and has been given a bling interior make-over that belies its red brick exterior.
Cheshire, London and Edinburgh are the most popular locales on the list, but it's not all about turn-key homes… Fourth place goes to a serious fixer-upper – a partially converted Neo-gothic church in Yorkshire's Todmorden. Grade-II listed, Christ Church is looking for a new owner to complete phase two of its transformation into a five-bedroom home, and is the cheapest on the list at £150,000.
It also seems the idea of escape is high on the public's mind, as Brexit looms on the horizon… Tigh Na Sith is a three-bedroom cottage in the Outer Hebridean Island of Lewis, which sits on a lagoon in Great Bernera, overlooking the Atlantic.
Rounding off the pack is a historic gem: Craigcrook Castle is a 16th-century Scottish mansion near Edinburgh, which has hit the market for the first time in 300 years.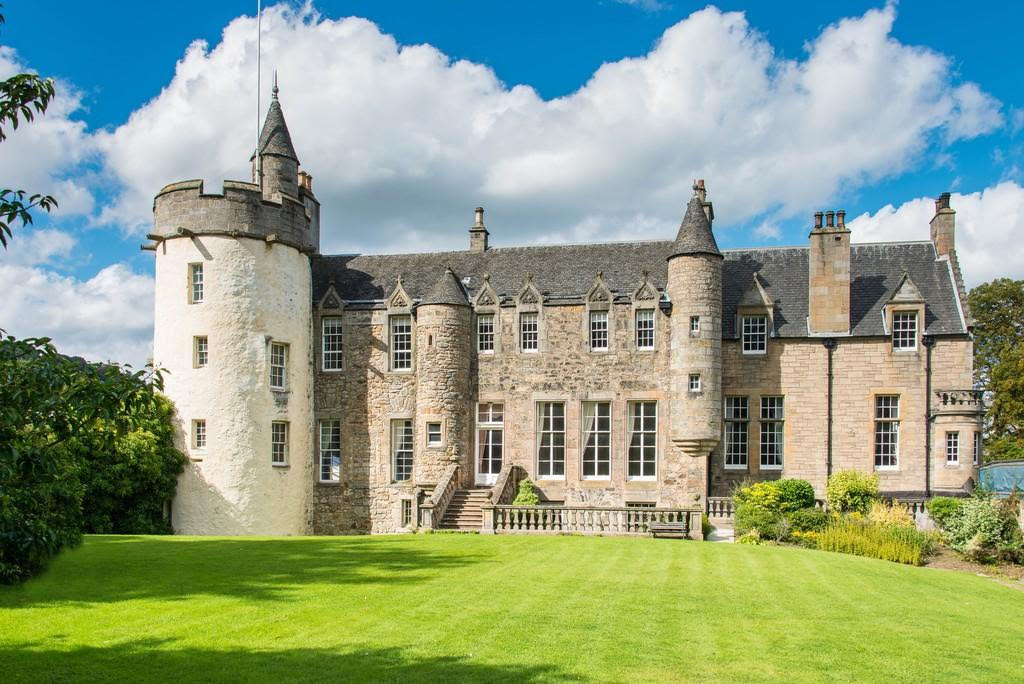 But being 'most clicked' doesn't guarantee a quick sale – all of the properties on the list are still on the market, with the exception of Tigh Na Sith, which is currently under offer.
See the full list below.
1. An Alderley Edge mansion, Cheshire – POA
2. An eight bed in Bowdon, Greater Manchester – £6.75m
3. A Shakespearean style home, Cheshire – £7.25m
4. Christ Church in Todmorden, West Yorkshire – £150,000
5. Tigh Na Sith on the Isle of Lewis, the Outer Hebrides – £295,000
6. New Town Penthouse, Edinburgh – £1.7m
7. Craigcrook Castle, Edinburgh – £6m
8. Kensington townhouse, London – £29.95m
9. Riverwalk penthouse, London – POA
10. Swiss Cottage mansion, London – £28.5 m
Read next: An artist's hideaway hits the market in Cornwall, UK